New York getaway: a weekend in Montclair, New Jersey's leafy 'oasis of culture and good living'
Posted by Christine Lane on Wednesday, September 22, 2021 at 12:41 PM
By Christine Lane / September 22, 2021
Comment

This article is part of a guide to
New York
from FT Globetrotter
Few of us dream of ending up middle-aged in New Jersey. Unless, that is, you end up in Montclair, New Jersey.
My hometown of the past three years is an oasis of culture and good living in the Garden State, just 13 miles due west of Manhattan. Like other American suburbs, Montclair is leafy and manicured and obsessed with its schools. But unlike many others it is diverse, rich with restaurants and arts and filthy with journalists. There is seemingly a New York Times editor on every block and an NPR correspondent across the street. (There is also a handful of highly regarded FT correspondents.)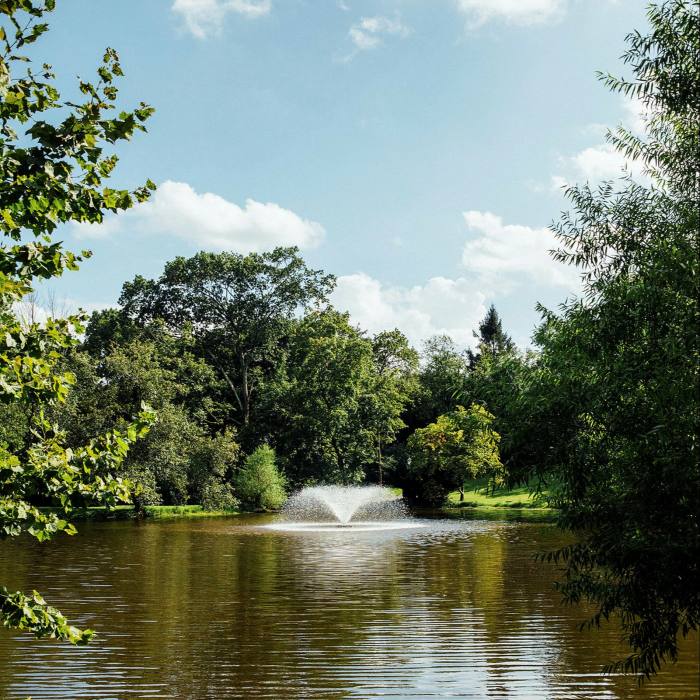 Yantacaw Brook Park in leafy Montclair

Montclair has long been a favoured landing spot for families fleeing New York City, and its popularity has exploded during the pandemic. Houses for sale routinely attract a dozen or more bids and end up fetching tens of thousands of dollars — sometimes hundreds of thousands — above their asking price.
"It's surprising that there is anyone left in Brooklyn," marvels Elizabeth Ruvo, a broker at Sotheby's International Realty.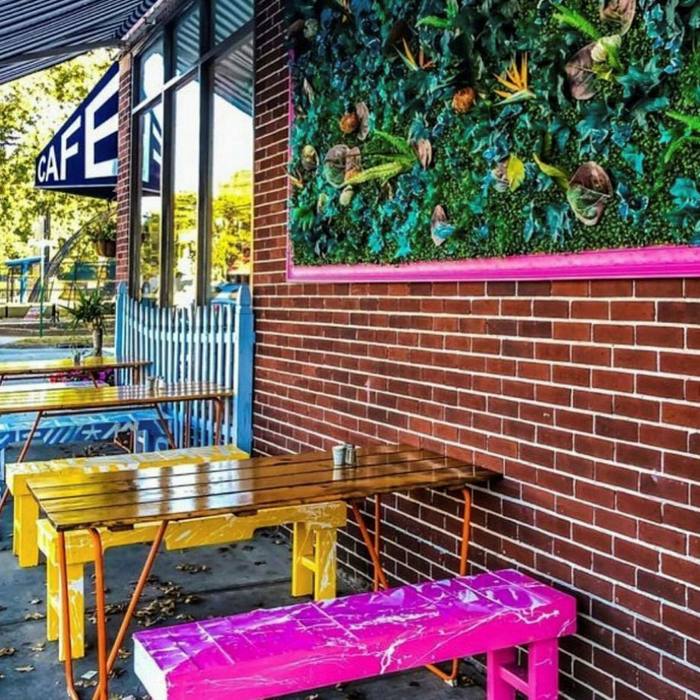 The Corner is a popular weekend brunch spot © The Corner

You don't have to move to Montclair to enjoy its many splendours. Instead you could make it an easy weekend getaway from New York City. Herewith is a list of a few things to do should you find yourself here.
Why not start early Saturday morning at the farmers' market at Walnut Street train station? It features an ever-changing smorgasbord of meat and produce from the state's interior and neighbouring Pennsylvania, as well as fresh seafood from the Jersey shore — all proof that public corruption is not the only thing that flourishes in the state. The pickle man does a roaring trade; I suggest his horseradish chips. I've also developed a strange taste for Cactus Pete's homemade beef jerky (I prefer his smoky Campfire flavour; my son favours Black Pepper).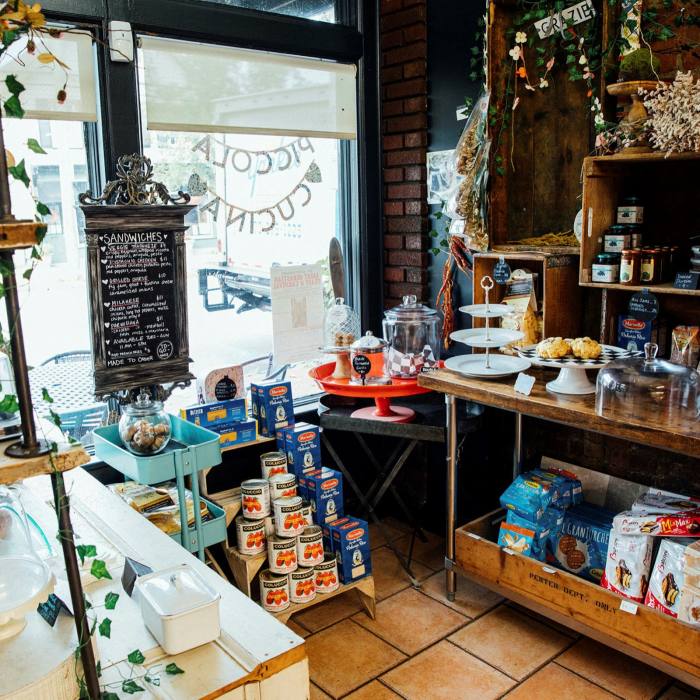 The small family-owned Italian bakery, Piccolo Cucina,  is home to the world's best pignoli cookies (according to their baker)

After filling your tote bag, stroll down Walnut Street for brunch and people-watching. Here you have many options: The Corner is always popular and usually features carefree young couples lolling about outside; the Red Eye Cafe offers homemade corned beef hash and huevos rancheros; and a few doors down is Brick and Dough, a wood-fired eatery featuring everything from sesame and stracciatella pizza to rugelach and honey za'atar chicken sandwiches.
For dessert, there is Piccola Cucina 98, a tiny family-owned bakery where the resident nonna boasts her pignoli cookies are the world's best — and she may be right. (Her homemade lobster ravioli are also special, if you have ready access to a refrigerator.)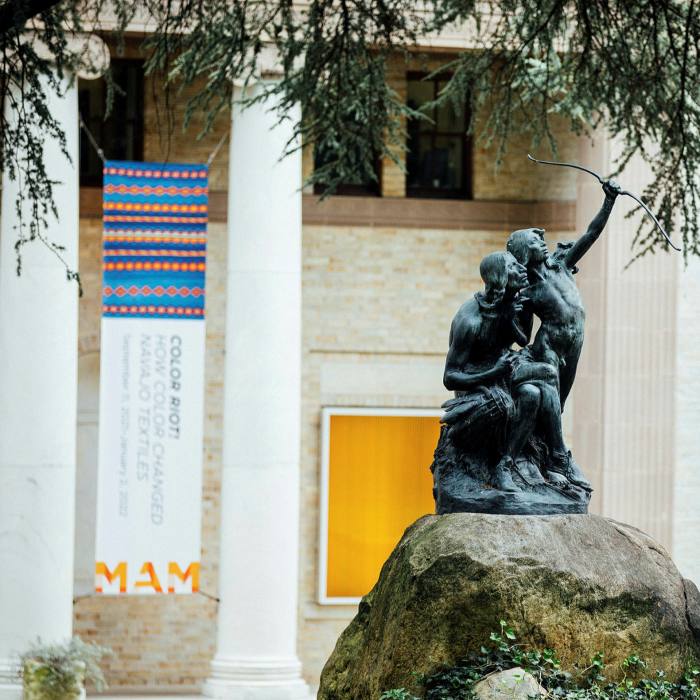 The Montclair Art Museum
After so much food, it's time for a bit of culture. The Montclair Art Museum dates from 1914 and occupies a grand, classical building that attests to the ambition and wealth of the town's early burghers. Tour its galleries of American and Native American art or wander through its sculpture garden.
Then stroll along Upper Mountain Avenue, passing Gatsby-esque mansions set back on ample lawns. From this elevated perch you will have a crystalline view to the Manhattan skyline — so near, and yet so far away.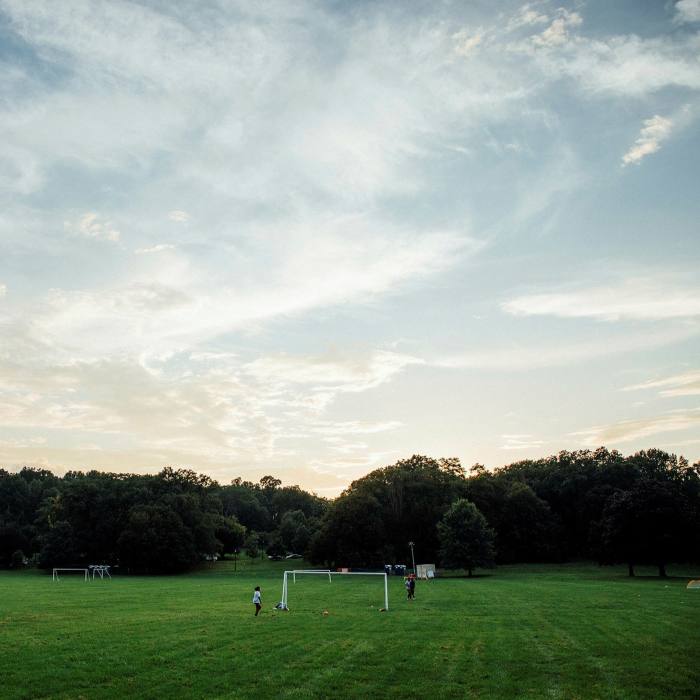 Brookdale Park in Montclair
Among the estates is the Mediterranean-style Van Vleck House. Built in 1916, it was home to three generations of horticulturists. You can wander their gardens. For an even better view of the city, follow winding, wooded trails up the hill until you reach Eagle Rock Reservation (watch out for the deer). The Highlawn restaurant, a popular wedding spot, is at the top. Hikers and dog-walkers also flock to the trails of the Mills Reservation, a few miles north on the same rocky ridge. Joggers, meanwhile, can loop around Brookdale Park.
Now for more food. I suggest a sandwich from Nicolo's Italian Bakery and Deli, a local institution. The number three — the Italian Hero, with ham, salami, provolone, salad, oil and vinegar — is a reliable favourite; my wife likes the broccoli rabe and breaded eggplant. Drool over the homemade mozzarella and coils of sausages while they prepare it. But Nicolo's is not the only Italian-American game in town. Some are partial to breaded chicken cutlets at Belgiovine's ("Belgie's" to the locals) in downtown Montclair. There is also the deli counter at Rosario's butcher shop at Watchung Plaza. Walk off the mortadella in the aisles of Watchung Booksellers, where some of the books turned out by all those journalists end up.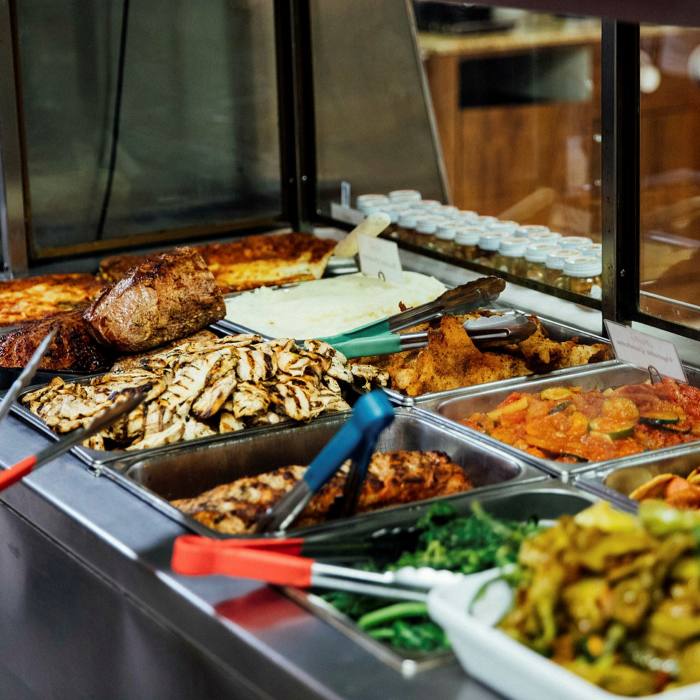 Nicolo's Italian Bakery and Deli is a local institution where Donnie Zecchino makes bread daily as well as homemade mozzarella
If you visit in October, chances are you'll stumble into the Montclair Film Festival, one of the town's best-loved events. It features 10 days of screenings, panels and parties, and is a reminder that many of Montclair's residents work in film and theatre. (Among its leadership is Luke Parker Bowles, our local royal.) In addition to the new Montclair Film headquarters, the town also boasts two historic art house cinemas, the Clairidge and the Bellevue (both currently undergoing renovation), and a playhouse.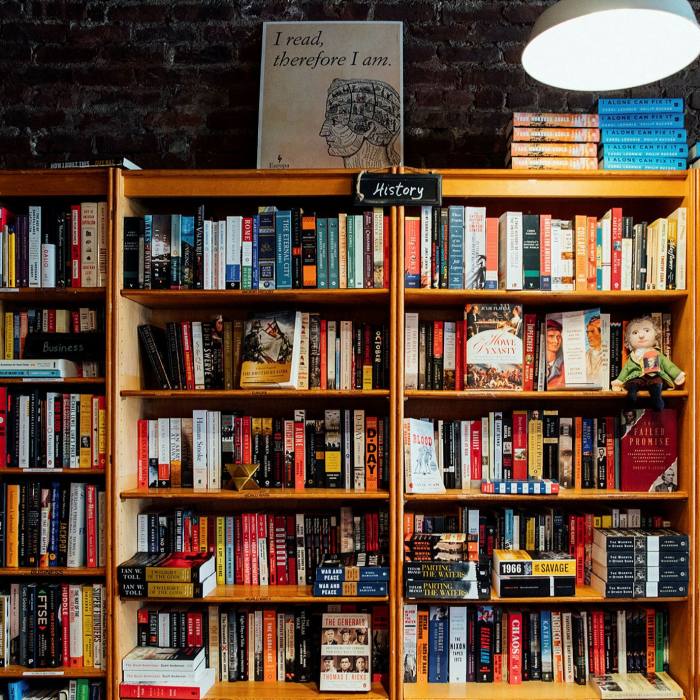 You might see a few Montclair residents among the authors at Watchung Booksellers
And now for drinks. If it is late Saturday afternoon, wander along Church Street — past antique shops, boutiques, the temptations of the Benvenuti gelateria and the sturdy loaves of Le French Dad bakery — to Amanti Vino for wine tasting (chances are you will encounter Gary Silverman, the FT's US finance editor, sipping and sniffing). A few blocks away is the outdoor bar at Faubourg, a stylish French restaurant that has managed to transport some of Manhattan's sexiness to the suburbs. You could almost feel young again at Faubourg — until you have to rush home to pay the babysitter. For no-nonsense boozers, there is the well-worn horseshoe bar at Tierney's Tavern (a sentimental favourite of Sotheby's Ms Ruvo) on Valley Road or the convivial Egan & Sons on Walnut Street.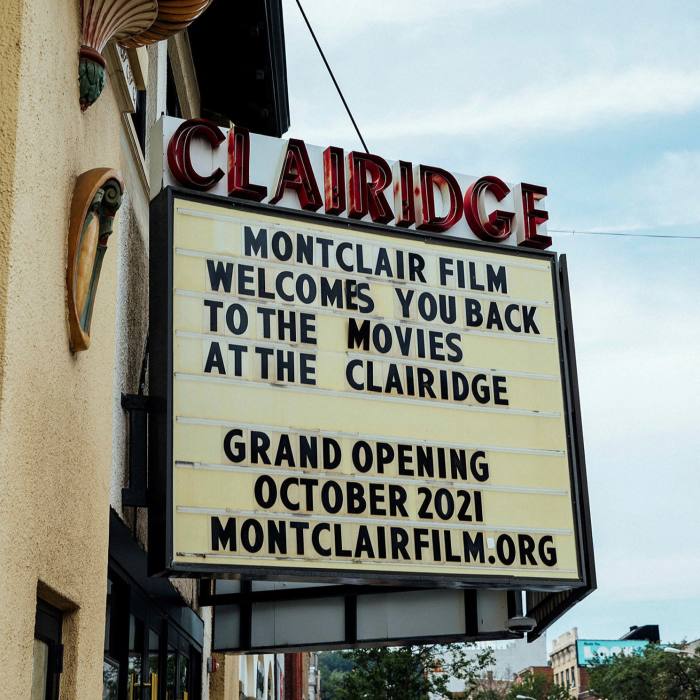 Montclair is home to an annual film festival and two historic art house cinemas
After loosening up at Egan's, you could wander to the nearby Halcyon or Le Salbuen for an elegant dinner. Another favourite is Turtle + The Wolf in Upper Montclair. Like many Montclair restaurants, it does not have a liquor licence. The beauty is you can bring your own wine. There is a shop across the street.
Now it is late and you've had too much to eat and drink. Where to get a good night's sleep? The Marriott-affiliated MC Hotel opened in 2019 with much fanfare. It has a rooftop bar and good reviews. (I just wish the exterior did not look so much like a Walgreens.) Half a mile away is The George, an inn in a 1902 building that was revamped by Bobbi Brown, the cosmetics mogul and Montclair native. Each of its 31 rooms has its own style. Dogs are welcome too.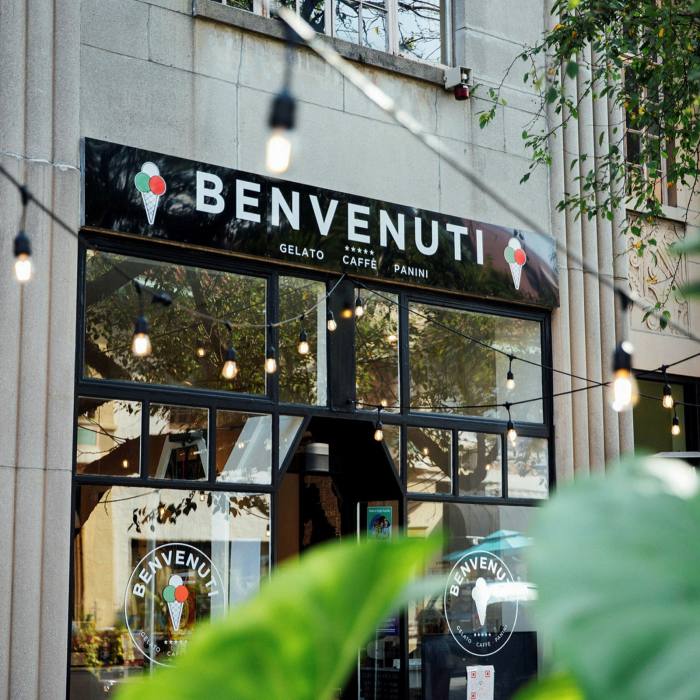 Benvenuti, a local gelateria offers temptations that are hard to resist
Come morning you will need sustenance. Find it at Hot Bagels Abroad. Don't be put off by the strip-mall location or the queue stretching into the parking lot. It goes quickly. The bagels are plump and warm and life-giving. The French-toast variety is so good you might forget, briefly, that you spent the night in New Jersey.
Montclair is a 40-minute NJ Transit train journey from Penn Station in Manhattan
Photography by Matthew Stith
For more stories like this, visit ft.com/globetrotter, or follow FT Globetrotter on Instagram at @FTGlobetrotter